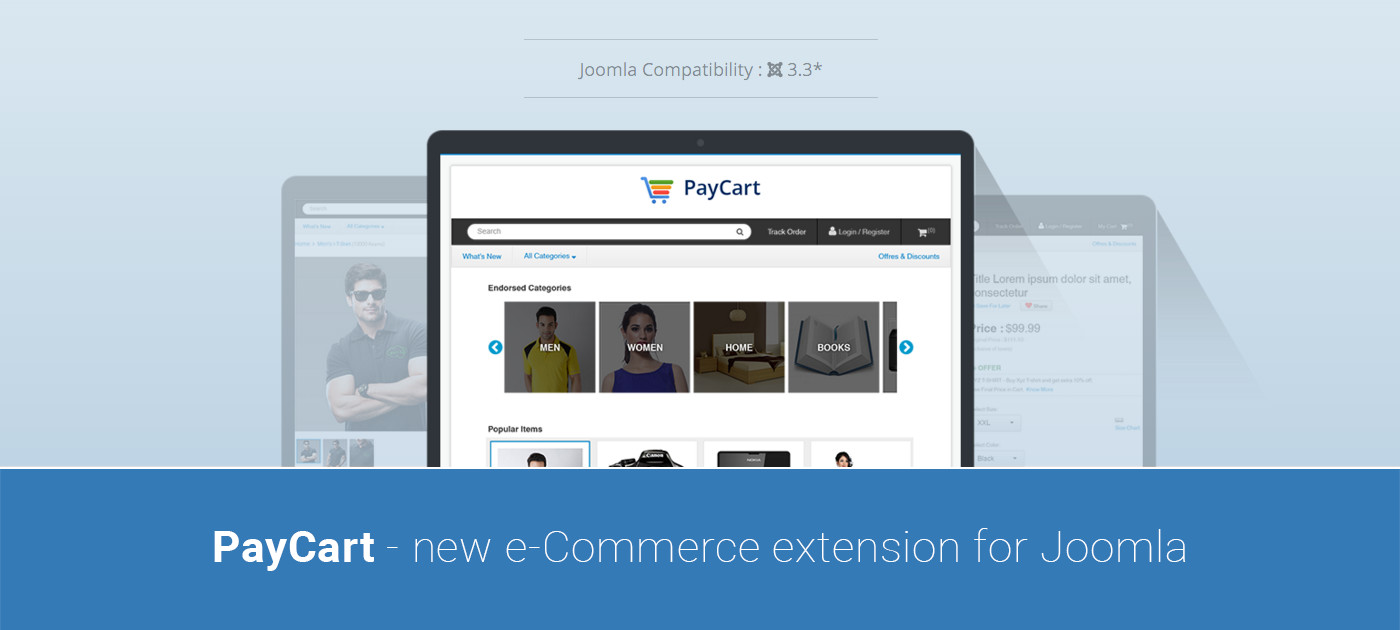 PayCart: new e-Commerce extension for Joomla
For recent years a bunch of interesting e-commerce extensions for Joomla have appeared, considerably surpassing the monopoly of Virtuemart component, indicating the demand - users need a good extension that meets expectations and it preferable should have some exclusive features in free version.
Today we talk about PayCart - an online store from Ready Bytes (PayPlans developers). The product have lot of features and most of these are free comparing to other solutions where some extra features comes as commercial add-ons. But more on that below.
So, what features can be found in PayCart?
UX / UI in backend
The first thing a user encounters after installing the component. It is worth to note the intuitive interface that makes it easy to work with PayCart settings without examining the documentation. A user can immediately start adding products and fill attributes after installing. All is user friendly and easy to work with.
Component configuration
In free version you can find a minimum of features required for building a e-commerce website: grouping of products, discounts, different currencies, ability to add countries (and regions) and assigning users to specified user groups, options to configure VAT and different units, etc.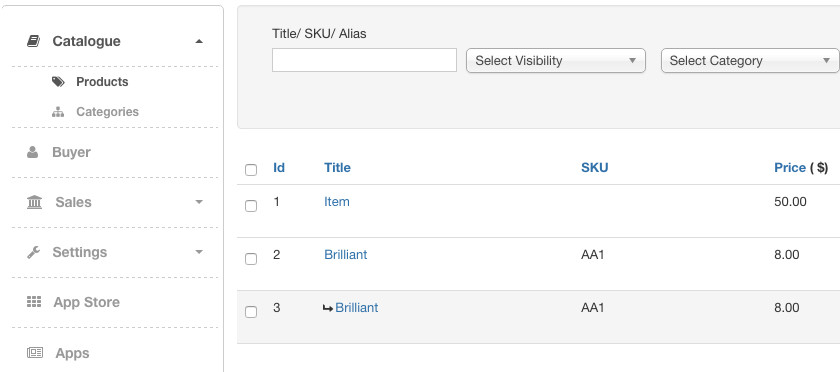 Category with items on front-end
Products (items) are loaded using Lazy Load effect. A nice surprise: there is an Ajax filter that work as a part of the component (no module) on the category page. It's often a commercial add-on in other e-store extensions, but here it's a part of free version of the component.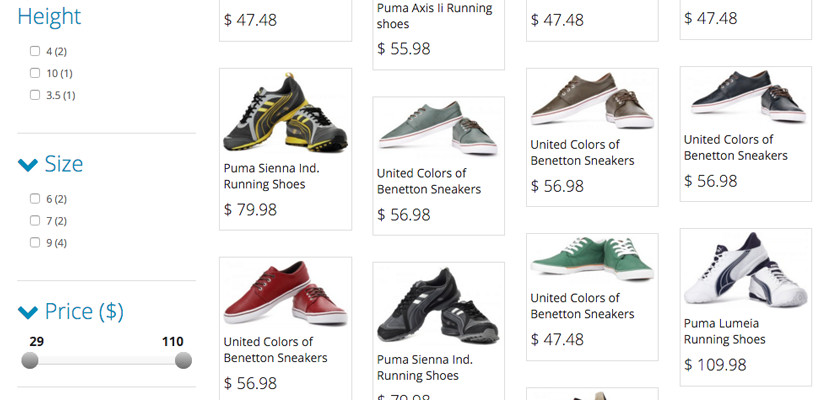 Mobile friendly template
PayCart template has a responsive design and its UI meets different type of displays (depends on resolution). It will work correctly with most modern templates based on Bootstrap.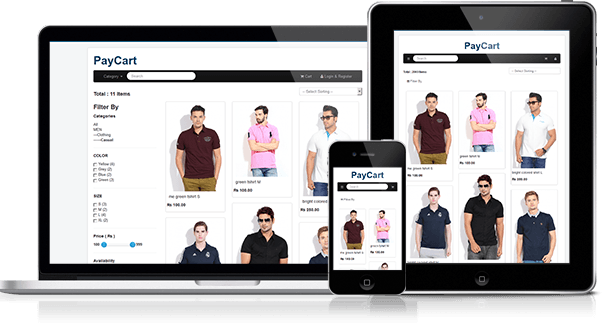 Also some template developers have released templates that support PayCart. For instance, Joomlart have released JA Cagox and Uber.
Cart and checkout process
The process of adding products to the cart uses Ajax technology, as well as it can be found at checkout page when you recalculate the price. Generally, the navigation is easy and user friendly, there is nothing superfluous.
Smooth and easy checkout process plays a significant role in conversion rate, thereby the maximally user friendly interface is what your attention must be focused on and in some cases it even required to rebuild the layout or patch the component to get better UX. Users don't like to fill a lot of fields and they want to make a purchase asap. The information on checkout page is minimized, the page have a nice design and Ajax technology is used during steps of the checkout (no page reload). If something goes wrong and during the payment process an error occured, you won't loose the page and can try to purchase the product again. And of course the guest purchasing is available. It's enough just to input e-mail to which you will receive all details about the order.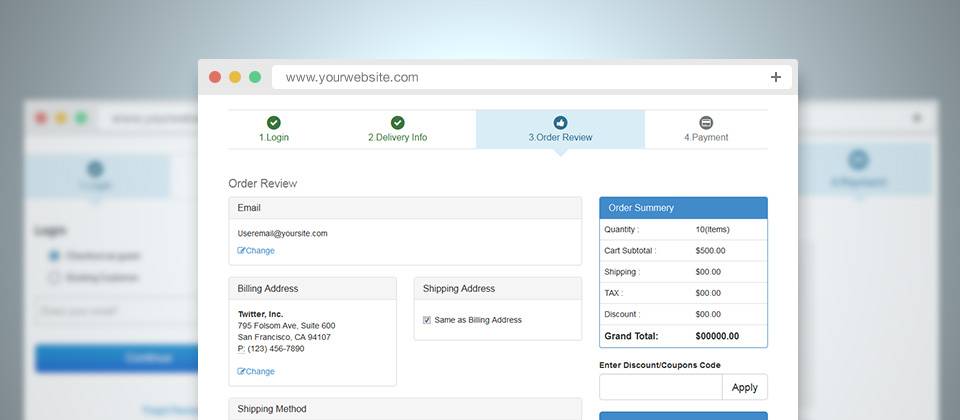 Payment systems
The standard set includes PayPal, 2Checkout, Stripe and bunch of other gateways and systems. A distinctive feature is that all these payment systems are available in free version of PayCart, so you don't need to buy commercial add-on and can create a e-commerce site quickly and start selling the stuff immediately.
Shipping modules
The classical Flat Rate variant is available - you can set up price of shipping that might depend on total weight or price, also it's possible to update the status of the order and use discounts and VAT. Additionally there are shipping add-ons for UPS and Fedex.
Marketplace of add-ons
All PayCart add-ons can be installed from marketplace.
Procedure: you need to register on ReadyBytes website and choose subscription plan, then at PayCart side you must log in on marketplace using the same username and password as at ReadyBytes site. Yhen the marketplace will be opened with a list of add-ons, so you can choose the required add-on and install it from admin panel. Another product of these developers is organized on the same principle. It's PayPlans (subscription extension for Joomla).
Differences between free and commercial version
PayCart extension comes with several subscription plans, starting from free and until exclusive plan. Here is the pricing page: http://www.readybytes.net/paycart/pricing.html A pity that the free version has no cart module. At my opinion, it is more important than parameters filter that could be a part of PayCart commercial version, because according the the priority of usage the cart module is much more required than filter. In addition, all add-ons are labeled as free, but in fact half of them are not available under free version of PayCart and you will get the following warning during installation process:
You do not have required subscription to access this item.
Would be better to mark these add-ons not as free, but display a label for which plan this add-on comes for. This one might avoid a confusion.
Overall conclusions
Despite the fact that PayCart is a new name amongst e-commerce extensions for Joomla, this product was pleasantly surprised by its features. From the obvious advantages it is worth noting a competent architecture, mobile friendly layout, easy to set up add-ons and ability to include payment systems under free subscription plan: that is, you can install and configure a e-commerce website without expensive cost and start selling immediately (I prefer to use 2Checkout).
To the authors of the extension I'd like to suggest implementing such important features as import-export of the products and orders through CSV and to write data migrator that will let to convert the data from other e-store components for Joomla and finally influence on PayCart popularization and make it more accessible.
Links:
Localizations can be found at Transifex (Open Translators). 3rd party developers can suggest their add-ons for PayCart to be listed at marketplace using the following form.
ReadyBytes made a good job.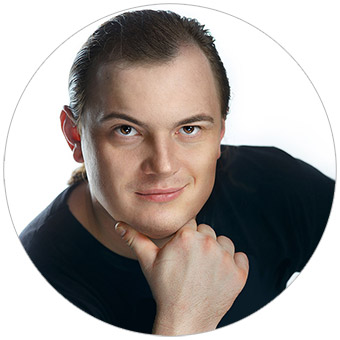 About author
Eugene has been a part of and worked in many of the web development roles over the years, taking on various projects. At the present moment, he is involved as a team manager working inside his personal projects. This blog is specifically dedicated to start-up businesses, team management, and how to maximize your success with Open Source ideology.