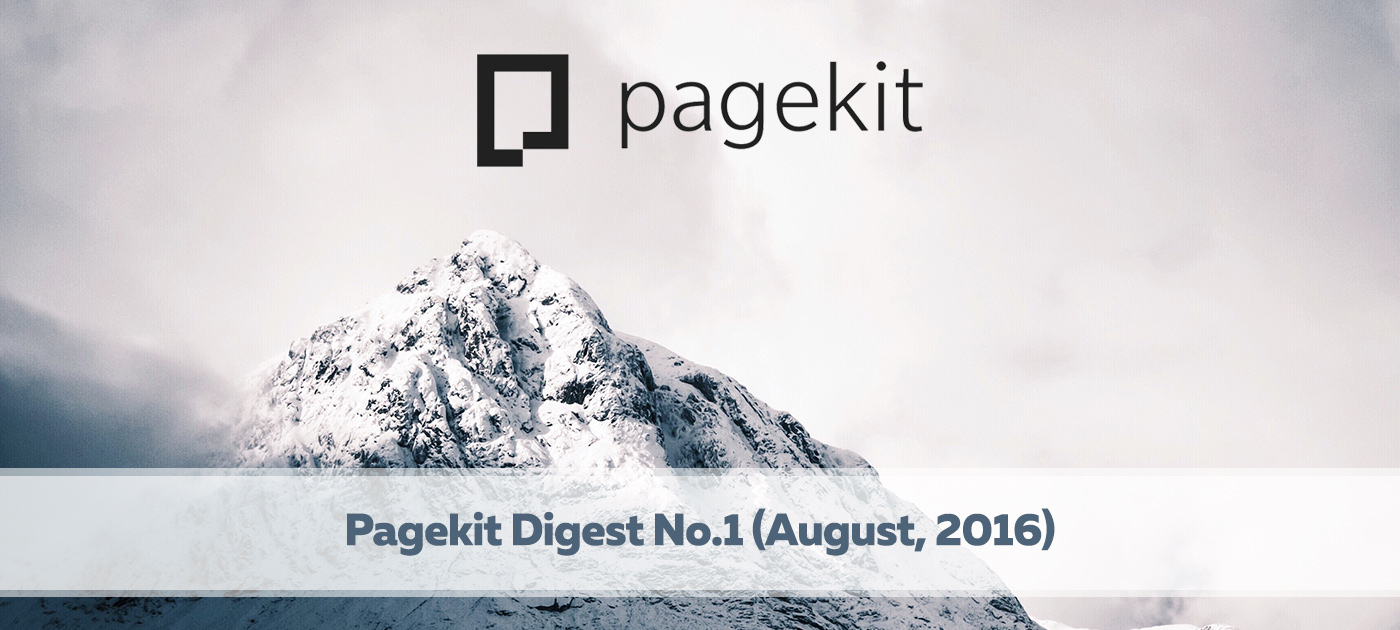 Pagekit digest No.1 (August 2016)
Hey folks, I've been thinking to write irregular digests dedicated to Pagekit CMS and make a short overview about recent news, 3rd party extensions and useful stuff for the developers, so this article is the first portent. Let's see what's new happened in Pagekit world.
Blogposts Widget
Just imagine you're on the way of developing a simple blog and, of course, soon you will find oneself on the horns of a dilemma: how to display latest blog posts on the home page?
Being one of the first 3rd party developers, Bixie have produced several templates and extensions that are available at Pagekit marketplace. However, there is an extra widget which is really useful and can be downloaded on developer's site. That's strange this must-have widget is not added to the marketplace yet, but thanks to Bixie for releasing it.
Btw, you can see this widget in live action at the home page of this blog.
Creating A Pagekit Widget (3 lessons)
Those who are thinking to develop custom solutions for Pagekit and is looking for short brief, they might be interested to watch live tutorial prepared by web developer Christopher Pitt where he is explaining the process of widget creation from scratch. Here are these videos:
How to develop a Pagekit theme
Another amazing tutorial is ready: the CMS developers have published the official guide how to develop a theme to be available in documentation. This is big and detailed tutorial which will save lot of time for persons who's going to create a custom theme.
Help to promote Pagekit
Since stable version of Pagekit became public a short time ago, its auditory is under the process of forming, so the CMS is strictly needed a good promotion that will attract a "new blood" and form the community. The small step is participation in various competitions. The CMS Critic Awards have started and everyone can help to popularise Pagekit name by submitting it to following categories:
Best Free CMS
Best Open Source CMS
Best New CMS
Best Small Business CMS
What is about new stuff?
There are new 4 professional themes released by YOOtheme in their best traditions that were added to the marketplace in June. All themes have designed like commercial products, but absolutely free. I think it is a good step to stimulate site integrators to build a site with professional design with no cost - this is what is strongly needed for new Open Source CMS.
4 New Themes in 24 different Flavours
NorrNext plans
It is time to share some information about our plans and further releases for Pagekit CMS.
PKB Social Pro is almost ready, this release includes new feature: Twitter feed which is requested by many users since it is cool just to display latest activity from Twitter account somewhere in personal site.
Also Blog Calendar is on its way - using this widget you can get calendar of events to be displayed in pop up window or clickable dates related to blog posts.
And the most important product: we started to work on PKB Shortcodes - a long promising (I hope) product that let site integrators to add custom macros (short-codes). Pro version will consist set of predefined macros (Uikit & other) and editor button that will save lot of time and make site development much more faster. A way it is made in Wordpress, but with more flexible logic. PKB Shortcodes will easily integrate Uikit components like slideshow and etc. just in a few lines and avoid long HTML code constructions which we should use now.
To finish this complex solution we are going to organise crowd funding campaign in the upcoming days.
Pagekit video presentation
And in the end of this post, here you go to watch video session called "What's cool about Pagekit" that was introduced by Malte-Christian Scharenberg and Florian Letsch at J and Beyond conference that took place in Barcelona 20-22nd of May.
Enjoy!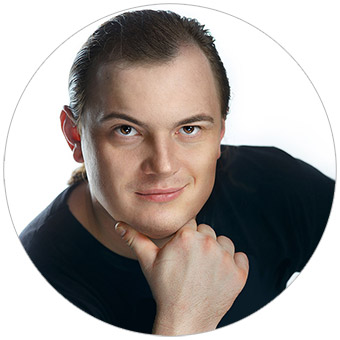 About author
Eugene has been a part of and worked in many of the web development roles over the years, taking on various projects. At the present moment, he is involved as a team manager working inside his personal projects. This blog is specifically dedicated to start-up businesses, team management, and how to maximize your success with Open Source ideology.