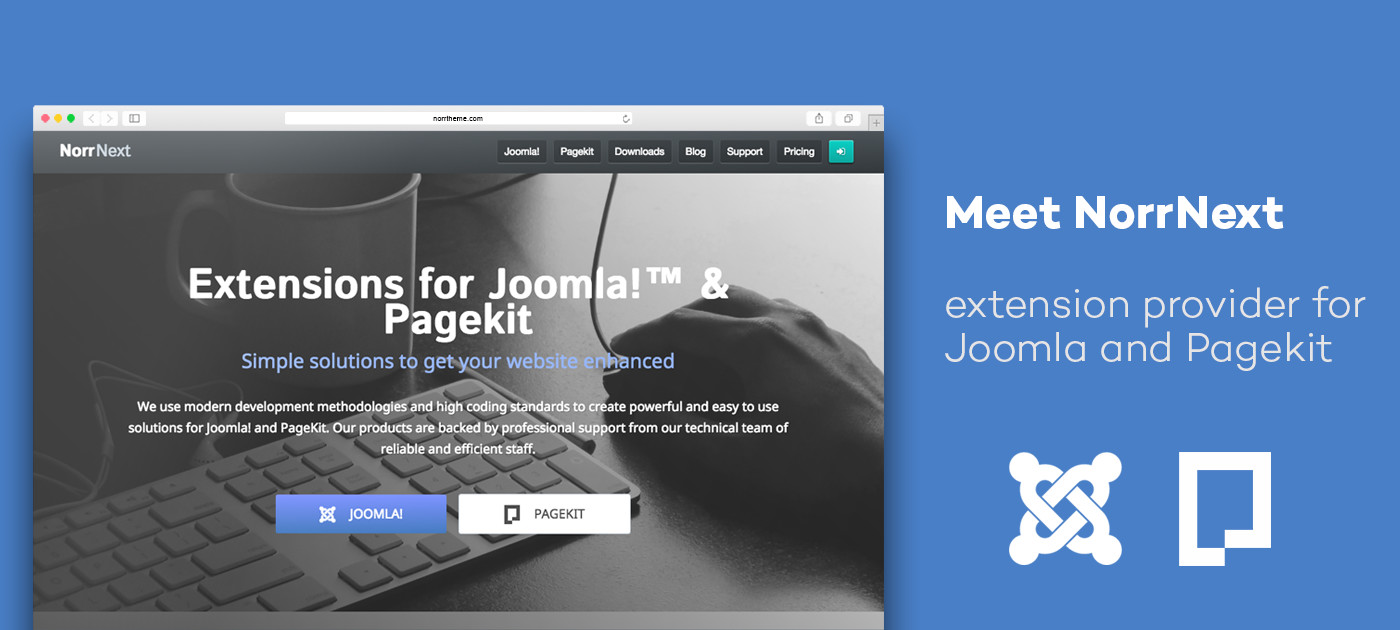 Meet NorrNext - extension provider for Joomla and Pagekit
I am glad to introduce you another club we have ve been working on with NorrBits team.
A new extension provider NorrNext started with Free and Club extensions for Joomla! CMS and Pagekit CMS. The main idea of this club is to provide a qualitative and must-have solutions for webmasters who are creating websites and are looking for some simple and effective extensions to meet with requirements & specifications and get website really enhanced. Besides that we do our best to implement modern web techniques to our extensions affording club members new features. Another idea-fix is to create such extensions which features are still missing or not yet completely released for Joomla.
Another CMS we are pleased to provide an extensions for is Pagekit - a brand new CMS from YOOtheme, based on modular structure, extendable architecture and is built on best Symfony components. The main goal of this CMS is to give developer an effective tool to create professional websites using modern technologies. And we are sure this promising platform will become very popular.
Extensions for Joomla:
Extension for Pagekit: (more widgets will follow)

PKB Social
A widget which displays the social groups of most popular social networks: Facebook, Google+ and VK.com. Visit page
Who we are?
We are team of passionate web developers working together for years and loving Joomla community. Since most of us are a part of Russian Joomla community, we are living in different countries and do our best to keep a full international environment and are open to all active and talented persons around the Europe and, of course, rest of the world. NorrBits, s.r.o. is a company we are united under.
The main principles and philosophy of NorrBits are based on the creative approach and friendly surrounding with true start-up background, so all our staff are perfectionists who love what they are doing, as a result meeting high requirements, exploring and researching new techniques is the challenge we face developing our products which are worth to be released and be proud of.
We invite you to try our stuff and are glad to provide more extensions very soon. Just visit our club website and follow us in social networks.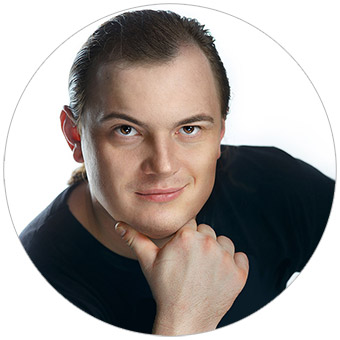 About author
Eugene has been a part of and worked in many of the web development roles over the years, taking on various projects. At the present moment, he is involved as a team manager working inside his personal projects. This blog is specifically dedicated to start-up businesses, team management, and how to maximize your success with Open Source ideology.