My name is Eugene Sivokon and I started my life of web design in the year 2002. Already for the years, I have put my knowledge and hard work into the web design of other business's websites all around the world in order to help them gain the online personality and presence they want so they can proudly display themselves to the world. Over the years I have developed a well-rounded set of skills that allow me to deliver consistent and far-reaching results. This is due, in part, to me having worked in many different capacities of the web development industry.
---
Executive Management
In this field I build new businesses and maintain working relationships with them. I also monitor projects, manage accounts, and manage profitability.
Team Management
Here is where I'm able to specialize in the collaboration of web designers, UI-UX designers, programmers, front-end developers and the rest of the entire team.
Strategic Planning
Here, I develop a product strategy with the careful and strategic planning of a company's goals, image, and reputation, taking strong consideration to competition and promotion.
Dev Management
I turn my skills to closely monitoring web trends and extensions where I take what I see and come up with new and fresh ideas. I also use this time to plan and orchestrate the release of any new features to existing projects.
---
As of right now, I'm specializing in Executive and project management, marketing strategies, and deeply involved with template and extension design. On top of all of that, I work on several projects which are based in Joomla, as well as other web design projects.
My type of work typically deals with website speed-up, usability, and developing projects using modern technology and frameworks in order to make overall website development easier.
I really enjoy communicating and working with other creative people. The best kinds of projects for me are when I get to enjoy being part of the full process from just an idea all the way to the finished product where it is ready and in need of promotion.
When the fascinating process of creating a product helps make others feel inspired, and when a hobby turns into a job, this is the exact combination of harmony that makes us feel happy. We're glad to be doing what we are doing!
---
---

RoundTheme is a premium Joomla templates club which is really an experimental project with the main idea of approaching design in a modern way. UI, responsive design, mobile design solutions, as well as flat or clean designs will be the big reasons our club members will have joined. RoundTheme also has a collection of extensions such as Kunena, JComments, and some other 3rd party extensions.
---
Professional extensions made with care, precision, and dedication! The NorrNext club is both a commercial and free source of extensions for CMS Joomla! & Pagekit, looking to enrich your sites, allowing developers to get the most of their site and their business. We strive to use power technology and new trends to creative flexible customizations of the front-end. The end result is always on our minds, as we want to make the webmaster's job as simple as possible!

---

NorrTheme is a brand new club that focuses on providing a more modern or sleek layout theme to both Wordpress and Joomla. Of course, we still look to use modern web technologies and will ensure a nice design as we're constantly researching the latest trends so we can best bring them to life in our templates. We have both commercial and free templates. Themes are built using the Warp framework & UIKit.
---
NorrBits, s.r.o.
NorrBits, s.r.o. is a special and dynamic company that focuses on creating custom solutions using Joomla and Wordpress. We also are heavily involved in the creation of extensions and templates within our projects. For example, our Wordpress and Joomla theme provider is NorrTheme, and our Joomla extension provider is NorrNext. We are a very down to Earth and friendly team of developers.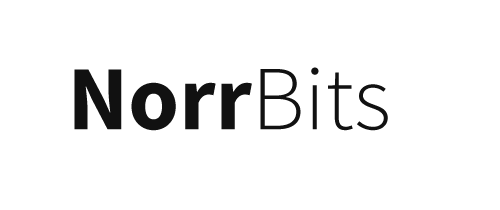 ---

Non-periodical portal in Russian. The main mission of CMScafe is to get readers familiar with the world of different CMS, providing information about development and also to give the possibility for comparative analysis of technologies.
---
Conferences and events
During different times of my career, I have spoken at and been a part of various conferences and events:
---
My Articles for 3rd party resources
---